Founding Apple Computer
With a sense of humor, Jobs and Wozniak founded Apple Computer on "April Fools Day", the 1st of April, 1976. For the necessary initial investment of $1,000 Wozniak sold his programmable HP 65 calculator for $500. "The guy who bought it only paid the half, though, and never paid the rest", wrote Steve Woziak in his book "iWoz". "I didn't feel to bad because I knew HP's next-generation calculator, the HP 67, was coming out in a month and would cost me only $370 with the employee discount. And Steve sold his VW van for another few hundred dollars. He figured he could ride around on his bicycle if he had to. That was it. We were in business."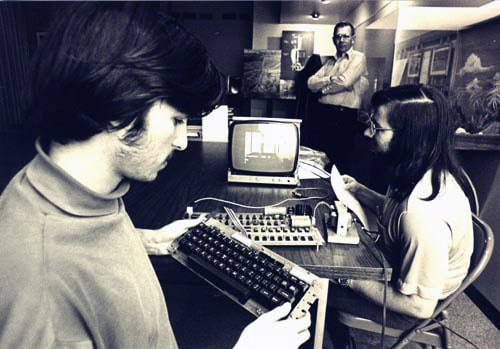 The third founder, Ron Wayne, who was an adult with experience, was to provide a proper accounting. He received a 10 percent share of the company, while the two Steves had their shares of 45 percent each. But Wayne dropped out after a few weeks because the family man was not comfortable with the unclear liability risk as he had much more to lose than the two Steves.
Later on, the millionaire Mike Markkula took over the role of the adult supervisor. He invested a quarter-million dollars in the start-up to finance the production and marketing of the Apple II.
Steve and I get a lot of credit, but Mike Markkula was probably more responsible for our early success, and you never hear about him.
— Steve Wozniak, Failure Magazine, July 2000
Breakthrough with Apple II
Steve Wozniak was the hardware genius. The driving force of the marketing was Woz's dynamic companion, Steve Jobs. He was fascinated by Woz's technical skills, partly because he would never have been able to construct a computer like the Apple II himself. But he viewed his friend also with a critical eye: "Woz is very bright in some areas, but he's almost like a savant since he was so stunted when it came to dealing with people he didn't know," said Jobs and conceded in his biographer Isaacson's account: "We were a good pair." Wozniak was however impressed with the business sense of his friend: "I never wanted to deal with people and step on toes, but Steve could call up people he didn't know and make them do things," said Wozniak. "He could be rough on people he didn't think we're smart, but he never treated me rudely, even in later years when maybe I couldn't answer a question as well as he wanted."
Woz would have been happy to market the Apple II as a kit. But Jobs demanded a complete product in a smooth bright plastic body, similar to a Cuisinart food processor. Jobs also asked for an expensive switching power supply, which made a fan unnecessary, He bothered Wozinak by demanding that the lines on the board of the Apple II should run straight. The huge effort paid off: The Apple II developed by Woz was the first personal computer, which found a mass audience.
The sales success has been driven by VisiCalc, the first spreadsheet software for a microcomputer. "From 1,000 units a month we went to 10,000 a month," remembers Woz. "Good god, it happened so. Through 1978 and 1979, we just got more and more successful. In 1980, we were the first company to sell one million computers." (iWoz, page 220)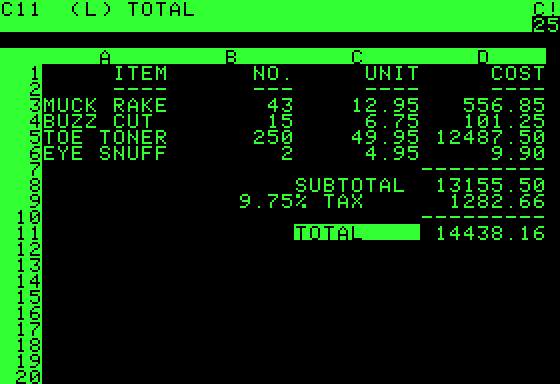 On 12 December 1980, Apple Computer Inc. went public. With Apple going public, Steve Jobs became a multi-millionaire as the company was now valued at $1.8 billion. Forgotten were the difficult times in which Jobs had taken advantage of his friend Woz and denied him the fair share of the royalties for a programming job for Atari.
Jobs now had 7.5 million Apple shares worth 217 million dollars. Woz could also forget all economic problems as he received four million shares (116 million dollars). Markkula's cut of seven million shares were worth $203 million. "I was worth about over a million dollars when I was twenty-three and over ten million dollars when I was twenty-four, and over a hundred million dollars when I was twenty-five," Jobs said in an interview in 1995. "It wasn't that important because I never did it for the money."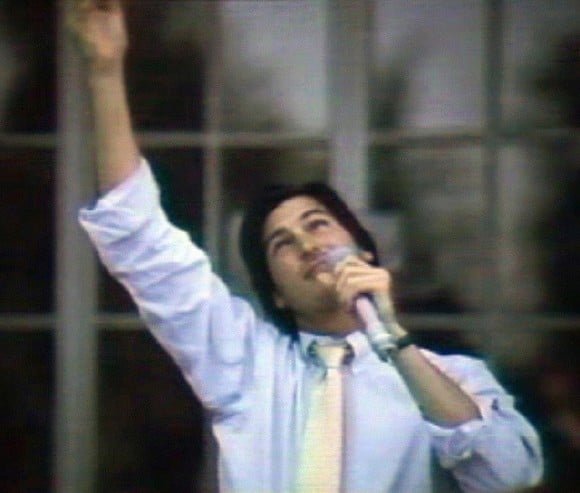 Going public had bitter consequences as well for Steve Jobs. Unlike Microsoft founder Bill Gates, the co-founder of Apple was no longer the leading decision-maker in "his" company. On the one hand, he had an enormous amount of money, but on the other hand he no longer held the majority of company shares. Now Apple was lead by a management defined by investors. At that time, the main character of the top management of Apple was the "angel investor" Mike Markkula, who took over the job of managing director from Mike Scott in the summer of 1981. However, Markkula and Jobs agreed, that the new Apple management director should be a charismatic figure who was familiar with the methods of modern marketing in the field of consumer goods and could apply it to Apple. Jobs and Markkula's search paid off. On the east coast of the United States, they found someone at the management level of Coca-Cola's rival PepsiCo.
Read next page: "Dynamic Duo": Steve Jobs and John Sculley

Dynamic Duo