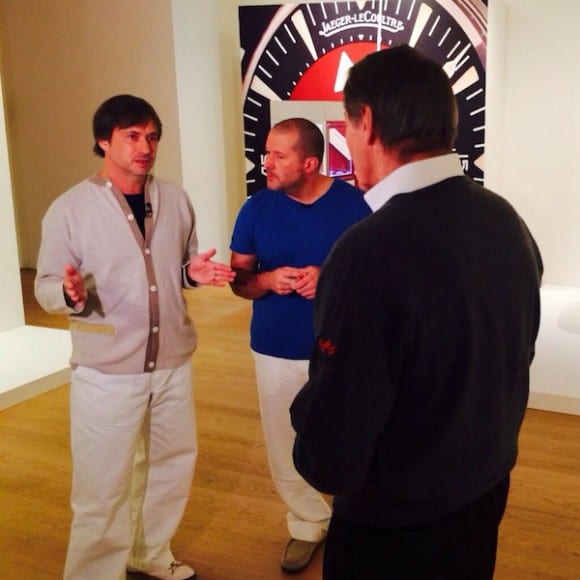 Jony Ive, Senior Vice President of Design at Apple and industrial designer Marc Newson discuss their (Red) collaboration at Sotheby's.
Simplicity is refining and being able to define the very essence of what something does, and therefore you understand what it is and you understand what it does….but simplicity for us, it's not just the absence of clutter, it's not just stuff that's not there, it's this tremendous gravity to trying to find that very simple solution.
Ive and Newson have collaborated numerous times throughout the past few months to select and customize products for Sotheby's charity auction to benefit Product (RED), including a one-of-a-kind Leica camera, an aluminum desk, solid gold Apple EarPods, and a one-of-a-kind red Mac Pro. Product (RED) has been a longtime Apple partner, with the company raising more than $65 million for the charity since 2006.